Welcome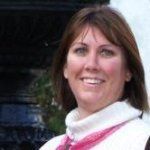 About Dawn Porter
Hello, my name is Dawn Porter. I am a graduate of The Connecticut Center of Massage Therapy in Newington, Ct and a licensed massage therapist in the state of CT. I have been a member of the A.M.T.A. - CT chapter and The National Certification Board of Therapeutic Massage and Bodywork since 1998.
My goal as a massage therapist is to provide a safe, comfortable environment for you to relax in and improve your wellness. Offering you peace, serenity, and multiple modalities for you to choose from to aid in your recovery from chronic issues and everyday stresses. I invite you to escape the pace of your hectic lifestyle and enjoy some time to yourself to relax and recharge.
Benefits of therapeutic massage are many, here are just a few:
Calms the nervous system and promotes a sense of relaxation and well being.
Can help with pain reduction.
Reduces muscular tension and anxiety.
Increases blood circulation, this delivers oxygen and nutrients to the cells.
Increases the lymphatic system, which carries away the bodies waste products.
Strengthens the immune system, (who can't use that?)
Prevents and relieves muscle cramps and spasms.
Improves flexibility, skin and muscle tone... and much more.
If you'd like to set up an appointment with me, click on "Contact Me" and send me a message. I will call you back to confirm the details of your appointment, and also answer any questions you might have.
Thanks for visiting, have a relaxing day
Dawn Porter, LMT